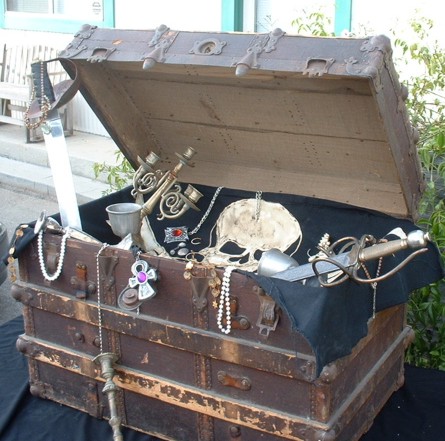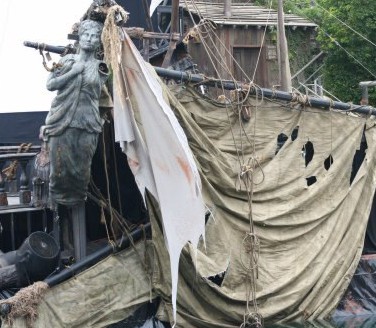 Props suitable for indoor use and outdoors include a treasure chest, cannons, figure heads, barrels, crates, rope, nets, and ship's tack, lanterns and antique candelabras. Pictures of props only suitable for out door use, a ships bow and masts with sails and rigging.
Pirate Stage Shows video - Click to start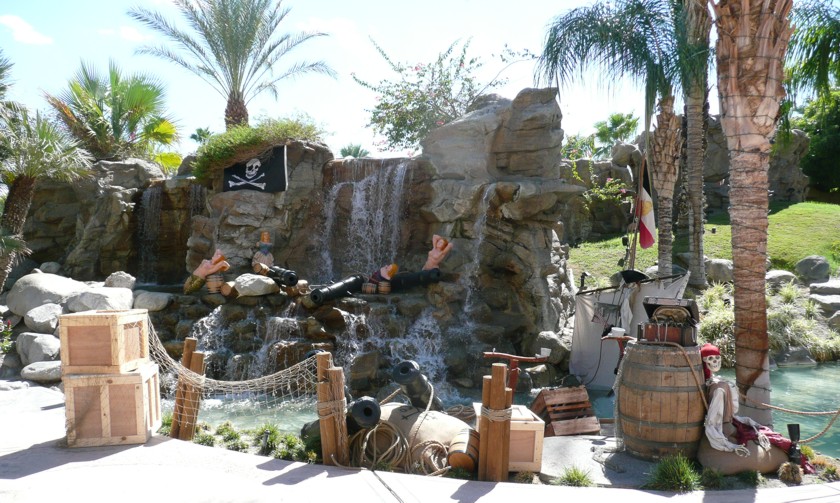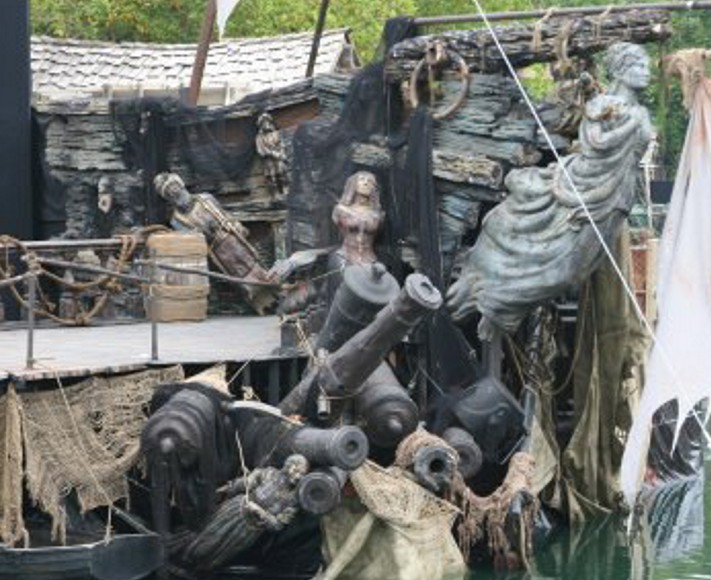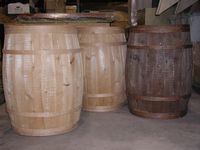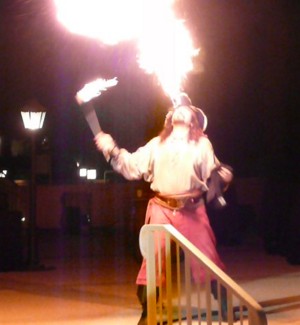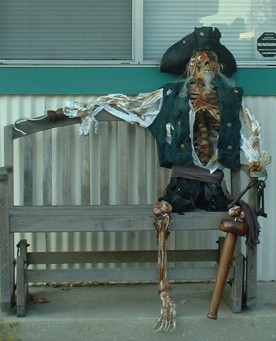 Bosun Shred performing his fire breathing act - Mr Bones sitting for pictures with guests (always smiling he is)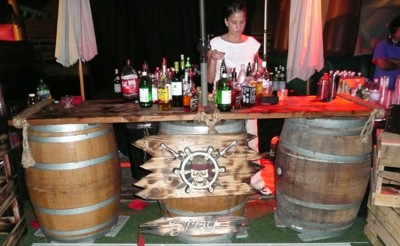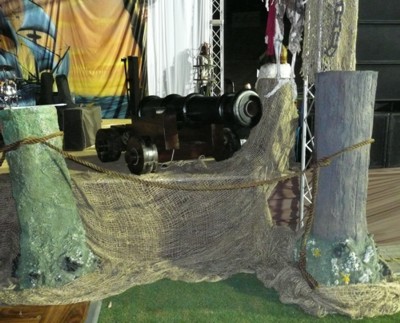 Above, a Cannon on a decorated stage and a pirate themed bar station
Below, Bosun Shred with sword, and Parrot Jack and pirates, at a pirate festival.
Yo Ho, Yo Ho, A Pirate's Life For Me..."Harold the parrot".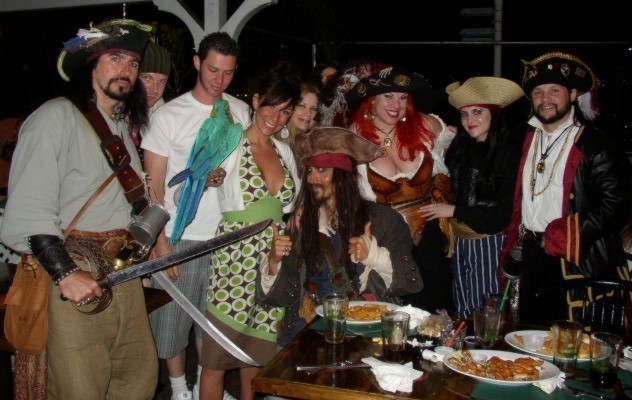 Pirates having a party with a sword fighting show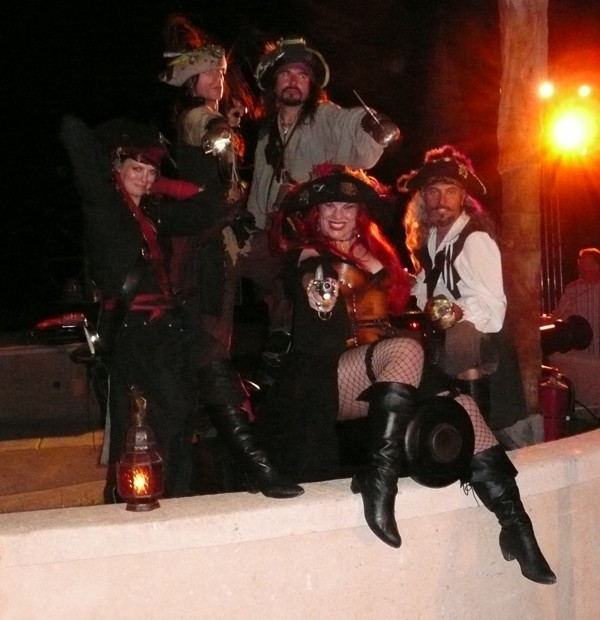 Disclaimer: Parrots for Parties in no way implies to claim any rights or any kind of affiliation with Disney and any trademarked or copyrighted characters and including, but not limited to Captain Jack Sparrow, as well as any intellectual property pertaining to the motion picture/s "Pirates of the Caribbean" which are TM and © (or copyright) by Walt Disney, Jerry Bruckheimer and its related entities. This web site and its contents are in no way affiliated with Disney, or authorized or endorsed by Disney Corp, Jerry Bruckheimer Productions, Johnny Depp, or any of their subsidiaries. Parrots for Parties is not affiliated in any way, nor do they by fact or inference imply to hold any rights or authorization, rights of association or sponsorship or endorsement of the use of any copyrights or trademarks as held by any individuals, or companies in association with any offer, including, but not limited to Johnny Depp, Jerry Bruckheimer, Disney and its related entities. The contents of this site are © the site's owners, all rights reserved.