Copyright (c) 2002 the site owner
All rights reserved no part of this site may be used without expressed written permission from the site owner
,
Parrot Pictures
Custom photographic images of parrots are available on your order. We also specialize in custom parrot original art such as one of a kind acrylic and oil paintings of our parrot party posse enjoying the sun and fun of tropical locations. Call or email us for more information.

(left) photo - An Umbrella and a Mollucan cockatoo. (right) painting, African grey acrylic 12x16"
(Below) painting, "Buffy, Queen of the Jungle" acrylic 23x36"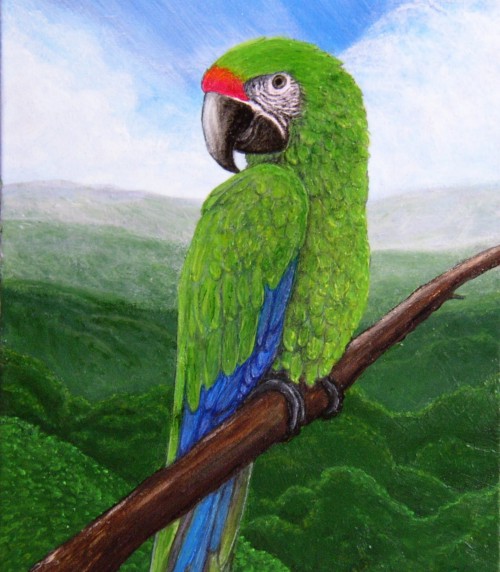 \

800-650-2473